This is our Modem Antenna Port Replacement Service.
The Wireless Haven offers a selection of electronics modification and repair services. Have you had one of those very small modem antenna ports get crushed from trying to connect your antenna pigtails, or completely ripped off from trying to pull the cable off?
It happens, and we are here to get you back up and running.
We can replace MHF4 and U.FL antenna connectors on cellular modem modules, hotspots, and router PCBs for this service.
Example of Work: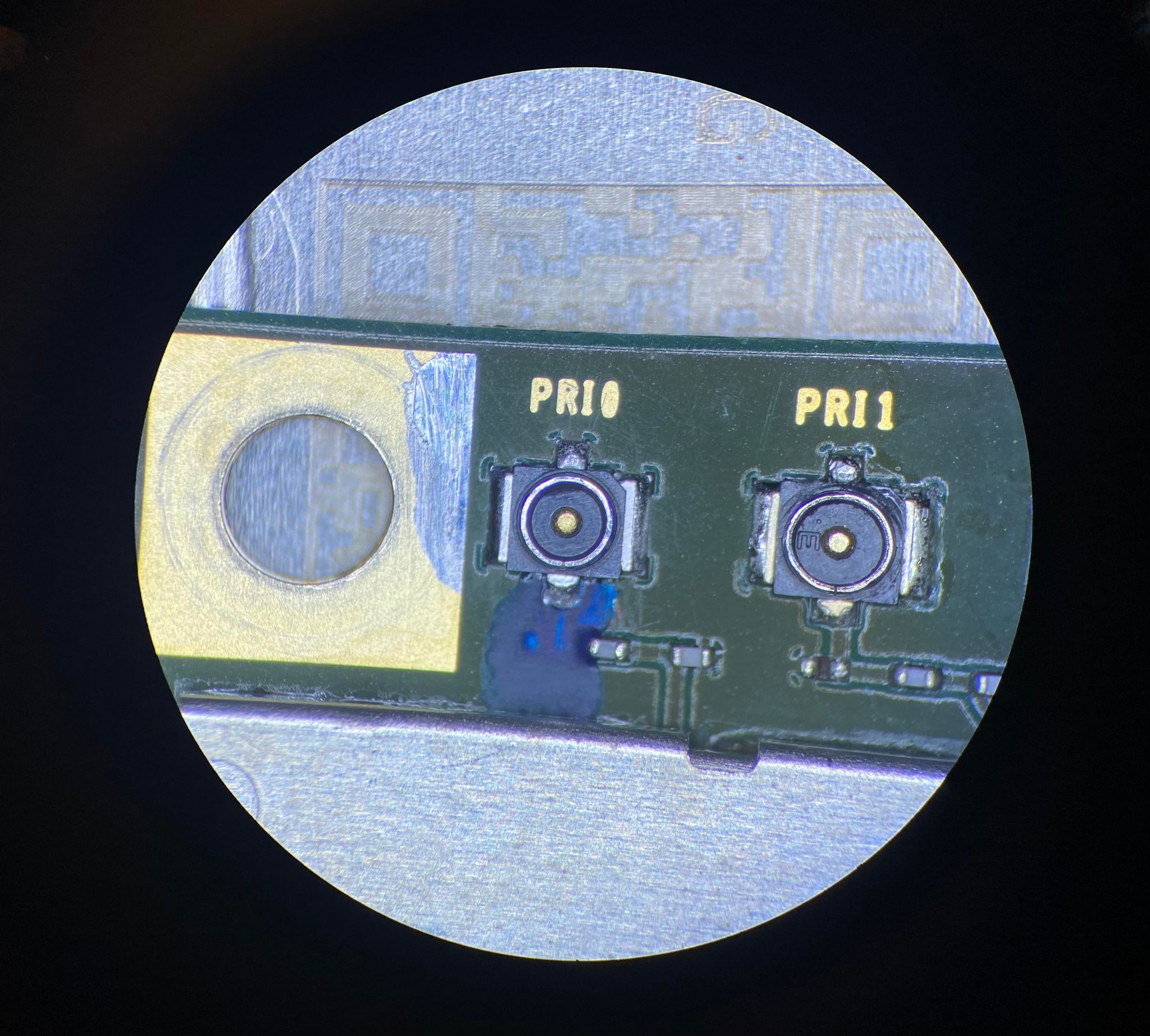 The cost is per antenna port, not per modem or device.
Have other cellular modem, hotspot, and router devices that need modifications or repairs? Check our available Services Section. If you don't see a modification or repair service you need, shoot us an email anytime and ask us if we can help.