The WiFiX Large Router PCB Enclosure Kit allows the installation of a router, or multiple routers, a router PCB or other device(s) for outdoor applications.
Outside Dimensions: 15.43 in X 15.59 in x 3.80 in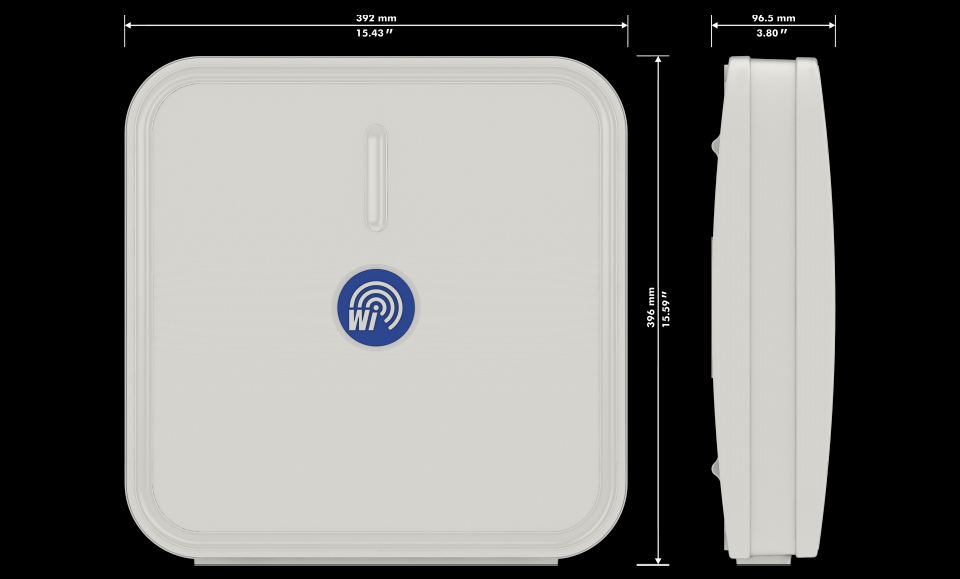 Inside Dimensions: 13.70 in x 13.70 in x  2.50 ~ 2.80 in
Included with the WiFiX enclosure:
1 x WiFiX Large PCB IP67 Rated Enclosure
1 x WiSecure Mounting System and hardware
1 x RJ45 waterproof IP67 cable gland/jack
PCB Mounting Stands/Stools kit (Qty x 4) and necessary screws
The assortment of cutout options on the bottom of the enclosure allows adding external antennas with ease.
WiFiX systems are engineered of UV resistant ABS plastic material that is resistant to extreme weather conditions like rain, snow and humidity. They can safely operate in temperatures ranging from -40°C up to 80°C.  WiFix designed sealing systems guarantees a waterproofed level of IP67.
The WiSecure mounting system is engineered to couple stability and attractiveness in one product. Its design is made of a special fiberglass reinforced poly-amide plastic, which is super rigid–even in extreme weather conditions.  Its innovative design and composite makeup, compared to metal brackets, offers better performance and a rust free life-time. WiSecure further enables the antenna position and aligning in two separate polarization settings.
NOTICE: This enclosure listing comes with ONE WiSecure enclosure Mount included with your purchase of the enclosure. You do not need to purchase a separate mounting system.
NOTE: Configuration and look of the Wi-Secure Mounting system you receive may look different than the one pictured above, but is still as secure and guaranteed to secure your antenna.